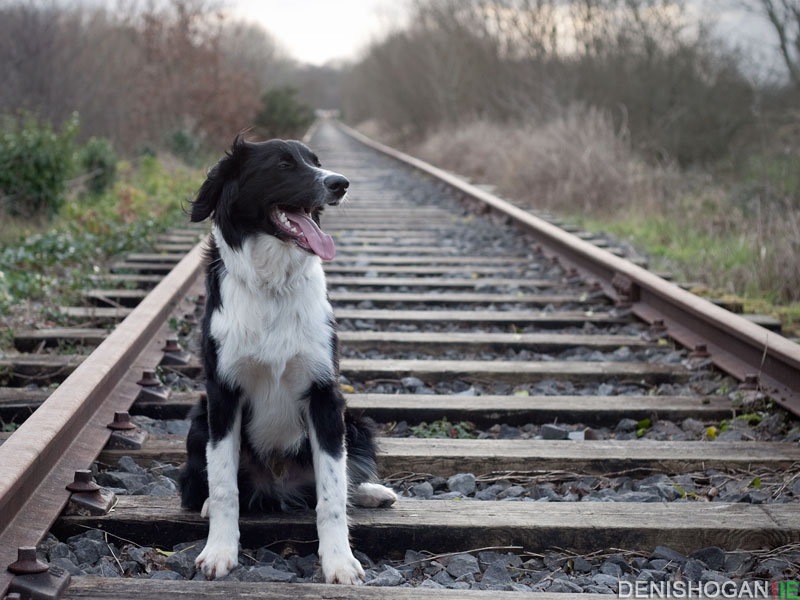 So, I've finally taken the time out to start a new project. You may remember that I did a 365 project back in 2009 where I took a photo a day for the year. I learned a lot, but haven't really exerted myself (in photography) any further in the meantime. So this time, I'm going to take 50 shots at 50mm (using my EF 50mm 1.8 – a cheap and very cheerful prime lens). There is no theme, this is more of an exercise to get me out and about with the camera – to get me thinking again.
Anyway, this is the first shot in the series – our pup, Archie. I took this earlier this month shortly after I decided to commit to doing the 50@50 project. A decomissioned railway line runs by Adare which makes for a nice walk. Archie loved it and I'm proud to report that this is the first time he ever obeyed the 'stay' command. Clever pup!
As usual, all feedback is very welcome! Comments or Critique? Leave it below!