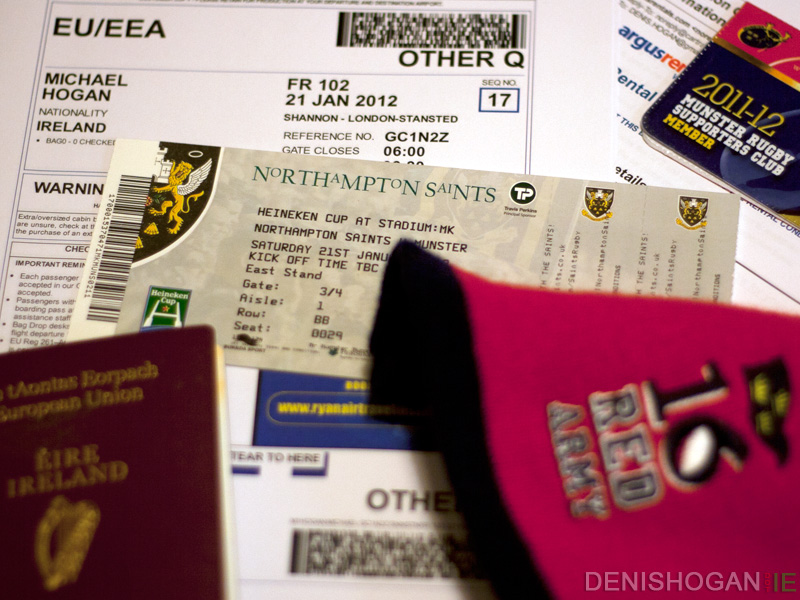 The second shot in my 50@50 project. Back in December, Gary and I decided that we would go to an away Munster match – the last one we were at was back in 2008. We decided Northampton v Munster in January or this year would be a handy one to get to, so I set about to buying match tickets, car rental and flights – all without breaking the bank.
The match itself was super – Munster's best performance of the season so far! Of all the matches we could've gone to, this  one was fantastic. And the Northampton supporters were absolutely super. A very enjoyable trip all round.
Thanks to Gary for coming along and thanks to the Dervish family for putting us up!