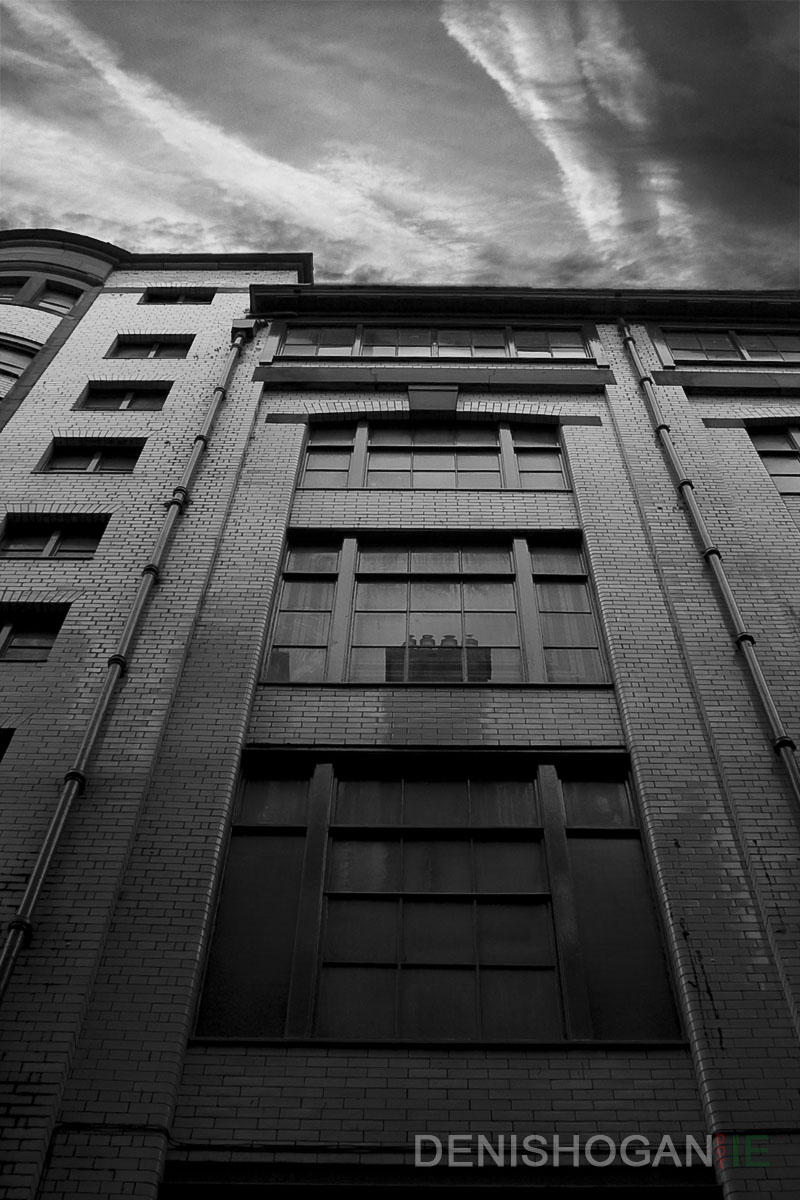 Two posts in the one week – and they said it couldn't be done! So I was lucky enough to get to travel to Edinburgh last weekend for Kevin's (Kevoto.com) stag weekend. Now stag weekends aren't my thing, but this one was excellent. We sat around, drank tea and ate shortbread (we were in Scotland after all) for the weekend. Between the furious tea tasting sessions, I managed to get a few shots on my way home while sight seeing.
Shannon to Edinburgh in the blink of an eye with Ryanair. No complaints about the flight – just Ryanair at their least offensive.
Cockburn St. – snakes uphill to join with High St. The buildings are just amazing, I don't think I've done any of them justice. When you walk along the streets, you can't help but feel that this place has real wealth behind it.
Just off Rose St. I found this sandstone building with a dome. There was light spilling in from all angles, playing off the cut stone. I don't think this crop tells the story unfortunately.
Right in the heart of the city, if you look behind the magnificent old buildings, you find lots of places like this. It's like the setting for a crime scene – like something out of Taggart… but set in Edinburgh obviously.
A classic line stencilled onto the foot path on North Bridge.
Cobbled streets and shadows cast by the morning Sun.
When I saw this building, I immediately thought of 1984 by George Orwell. In particular, the Ministry of Peace (Minipax in Newspeak) – which was mostly concerned with War.
I love finding random little bits of grafitti. I'd love to know what this is about.
This place is full of odd angles, curves, shapes and lines all intersecting each other in odd places and ways. I'm sure it all made sense as these buildings were being constructed. Every angle has a purpose.
Every side street links to a close – or another street. I could get lost here if I had the time.
All I can say is what a city.
Best of luck to Kev and Edel who are getting hitched today – I hope you two have a long and happy life together. 🙂