It's been a quiet few months on the site – my amazing wife Siofra had a baby girl, Neasa. So things have been pretty busy recently. Anyway, Cars and Coffee was on at the Eastway Plaza just off the Ballysimon road in Limerick yesterday. We decided to make a family outing. As usual, there were lots of cars and coffee to be had. Cars and coffee is on the first Sunday of every month between 11am and 1pm – it's a nice way to spend a Sunday morning, check it out next month!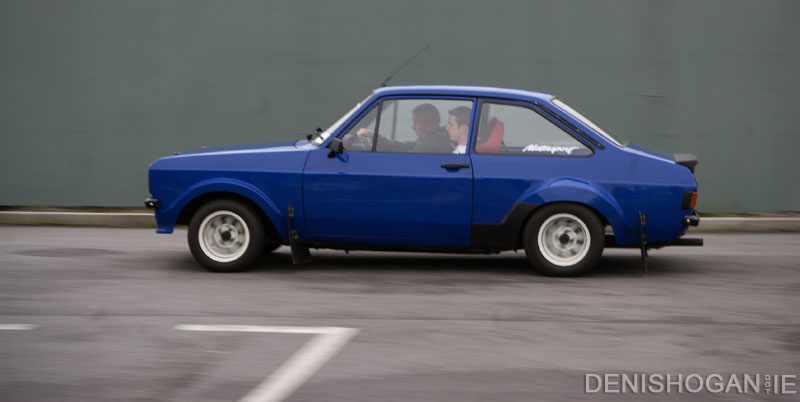 A MKII Escort leaving the car park.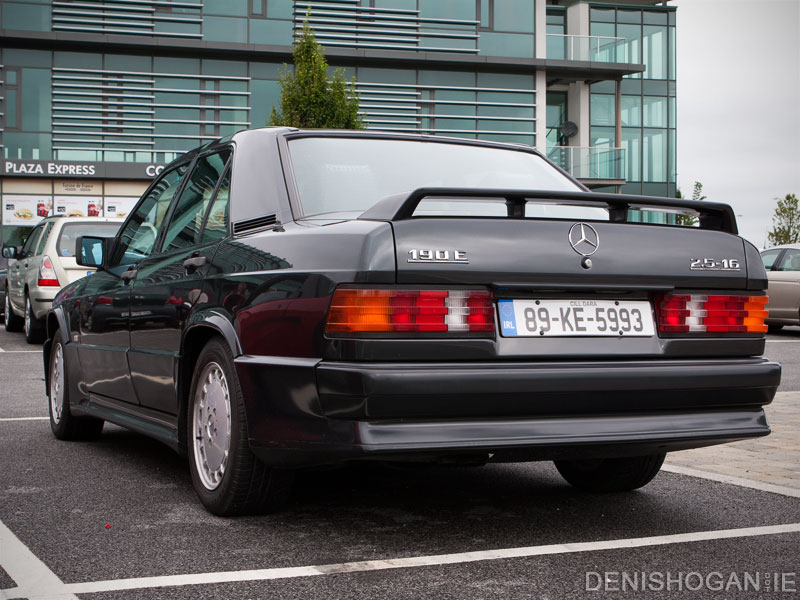 I didn't get to look under the bonnet, but if the badge on the boot is anything to go by this is a very tidy Cossie Merc.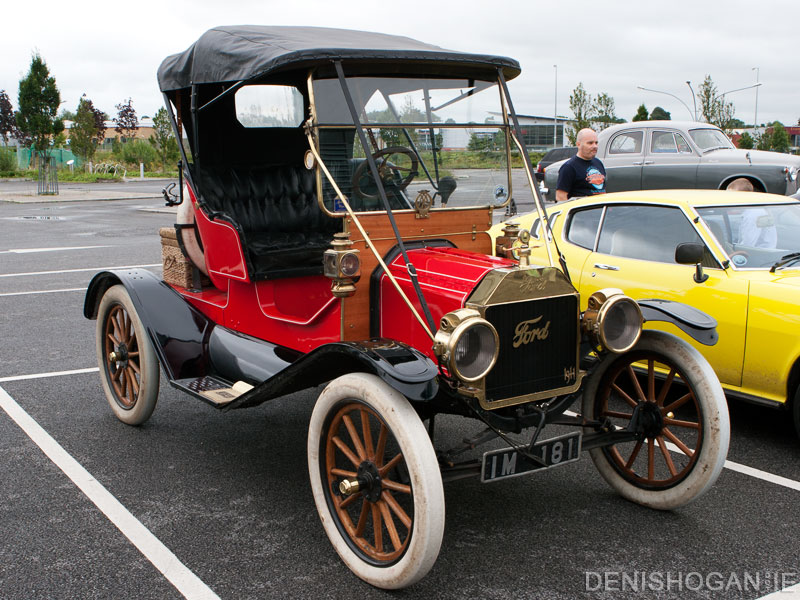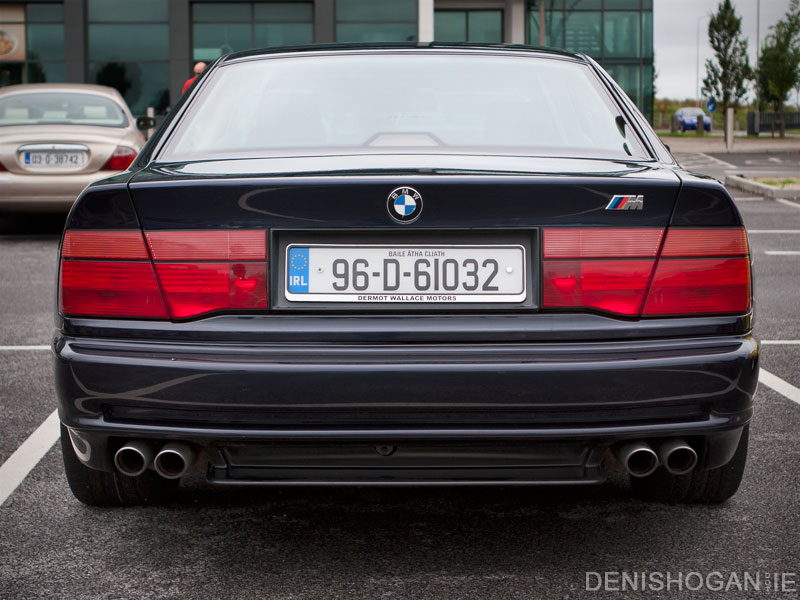 It's no secret that I'm a fan of BMW. When I was younger, I never saw the point in an eight. As time passed by, I've changed my mind. They have aged beautifully – I'm still not sure what the point is, but I love them!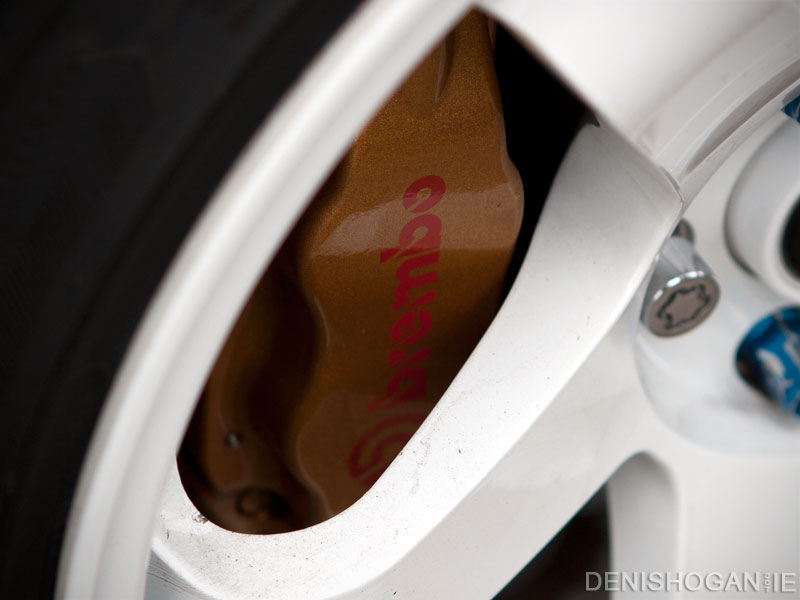 Little clearance between the caliper and wheel of this Subaru.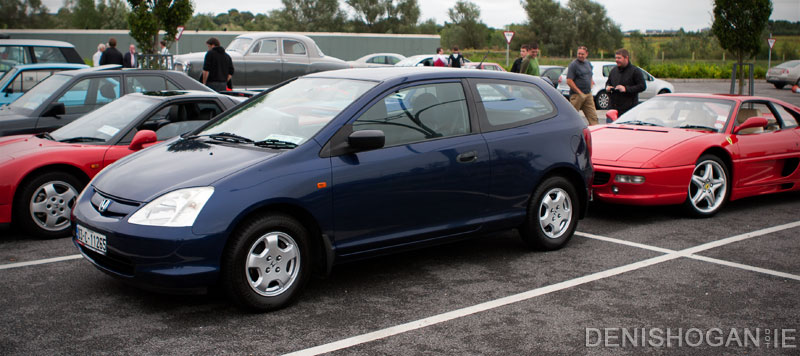 Location, location, location. A spotless civic sits with exalted company – a Cossworth Mercedes, a Honda NSX and a Ferrari F355. All comers welcome at Cars and Coffee!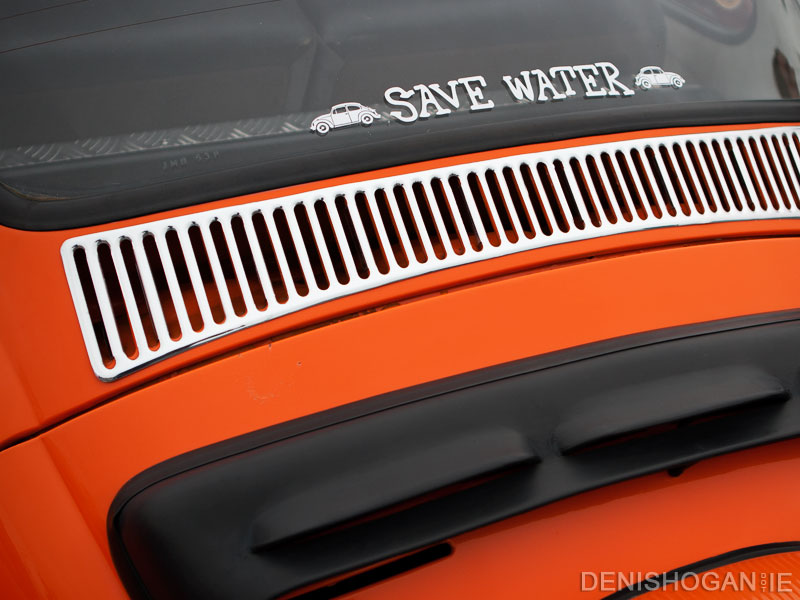 I love the "Save Water" sticker on the back of this Beetle….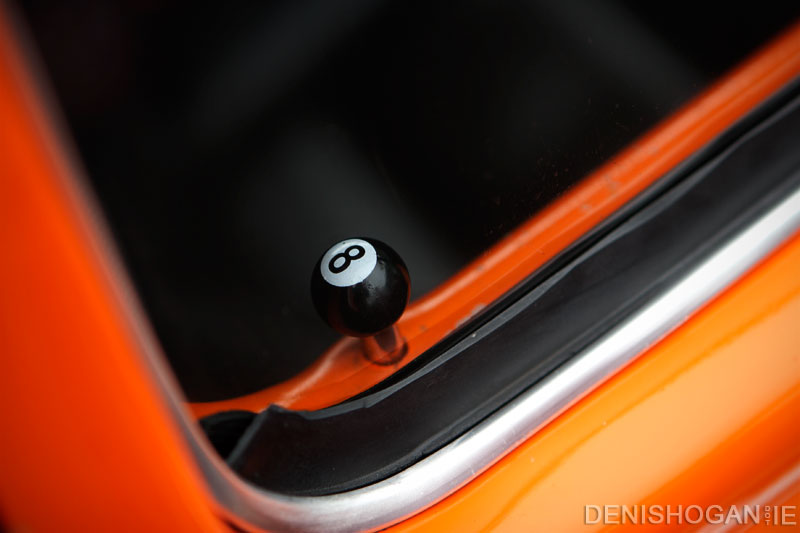 …and the cool door pins too!
More to follow soon!