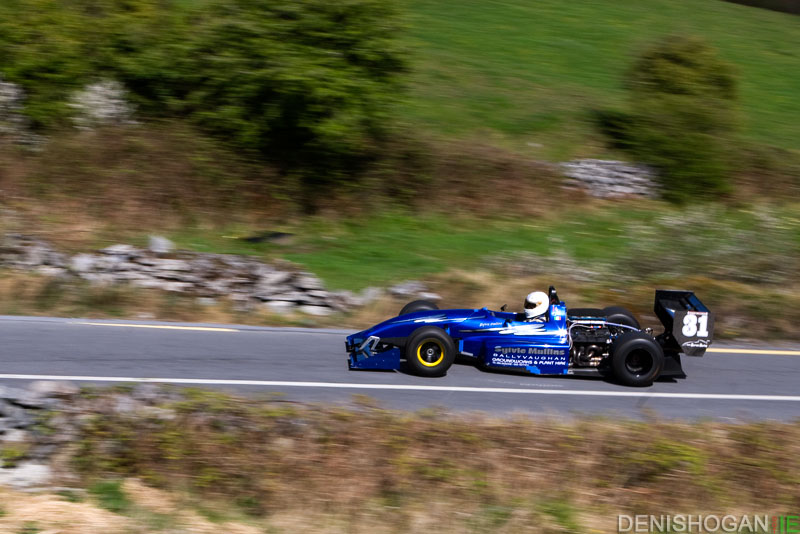 Sylvie Mullins pilots his Judd V8 engined Gould to first place at the 2011 Clare Hillclimb on the Corkscrew hill outside Ballyvaughan, Co. Clare.
I submitted this image along with a short write-up about the event to a local paper who kindly published it. I've wanted to see if I could get something published for a while now, so I'm delighted! 🙂
On a side note, for anyone that is remotely interested in cars/technology/motoring, I'd recommend that you come along to a Hillclimb. I'm biased, I've been going to them for years, but the selection of cars and driving talent on the hills never ceases to amaze me. Forget Rallying and Circuit racing – you won't see speed like this anywhere else in Ireland. Check out www.irishhillclimb.com or drop me a line for details!