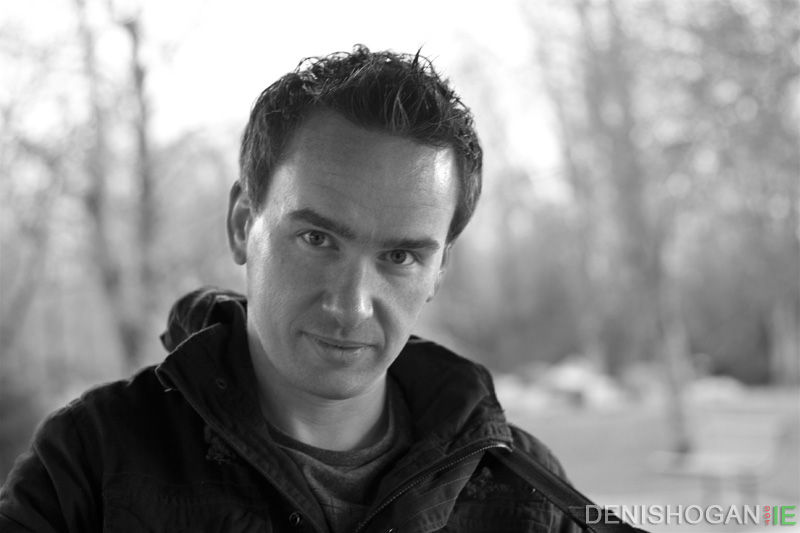 This chap can only be described as a character. I've known him for a long time now. He recently got in touch and asked me if I would mind taking a few shots for him playing his guitar "for a laugh, like". For something that was only supposed to be for a laugh, I have to say there was a lot of undirected (natural) shaping going on!!

Although I do reckon he'd make a great model – if only for his ability to follow direction (oh, and his rugged good looks).
It was a miserable bloody day – stormy is the only way to describe it. We ended up spending a few hours out in the rain around Adare getting the shots, I have to say, it was nothing short of hilarious. I'll be posting a few non-50mm photos from this set over the next few weeks.
Alas, I won't see the lad for a while now as he is moving abroad. Fitz, best of luck with your new career working as a Musical Weatherman on Dutch national TV!!